The Russians are Here! Onion Domes

Onion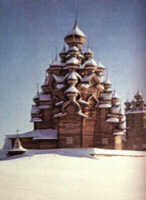 Domes



Rumor has it that chocolate kisses were created by an expatriate Russian who missed the onion domes of his homeland.
Just kidding!!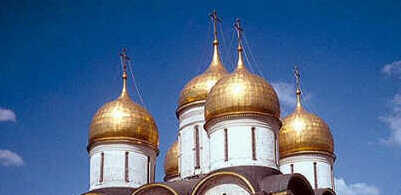 Cathedral of the Assumption, the Kremlin, Moscow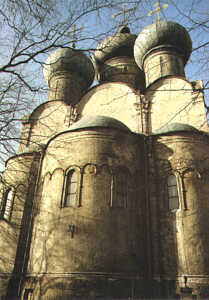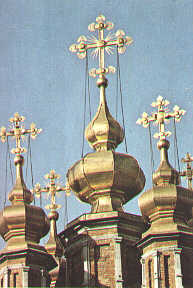 Old Moscow had a ring of fortified monasteries surrounding the city as a line of first defense against Tartar attack. These domes can be found at the Novodevichi Monastery. On the left: the austere 16th century construction of the Smolensk Cathedral. To the right: Baroque forerunner Church of the Transfiguration has beautiful, gleaming domes.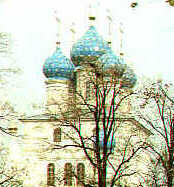 Kazan Church at Kolomenskoye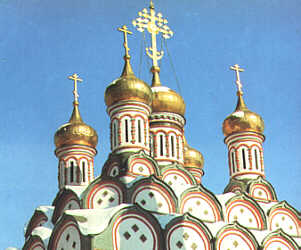 The Church of St. Nicholas of the Weavers, one of 42 churches in Moscow where religion was permitted to be practiced during the Communist era.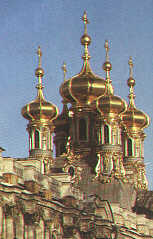 At Czarkoye Selo (the Czar's palace) is the Church of Catherine's Palace. This is not named after Catherine II (the Great) but for the wife of Peter the Great, Catherine I.

14.02.04