Faunascape ++ Mikey



MIKEY
aka Captain Mikey, Dirty Dingus

1982? - 14 June 1993
In Memory

Looking back, I'm not sure when Mikey was born, because he was delivered to us - literally. One day, after Tommy vanished, a red-haired lady in a purple dress knocked on the door. She found out from a neighbor we had a missing cat, and she had found a missing black and white cat. I looked at the young cat in her car, and he wasn't Tommy, but I took him anyway, since she said she'd probably take him to the pound.

He quite liked it with us, and patrolled "his" neighborhood until the night he died.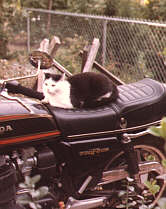 I'm a tough guy. Really, I am.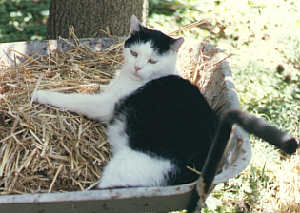 See how hard I labor?
The challenge is in supervising you!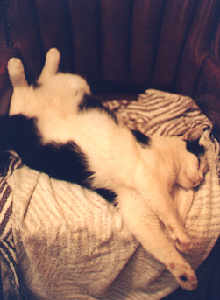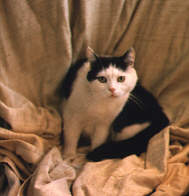 Such a challenging life sure takes the energy out of a guy!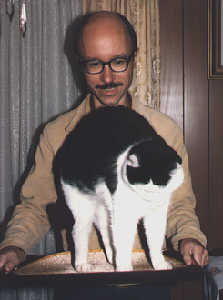 If you think I'm the dinner entree. . .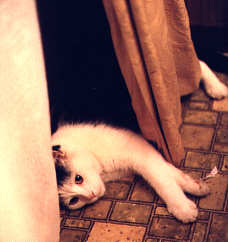 . . .then I'm hiding!!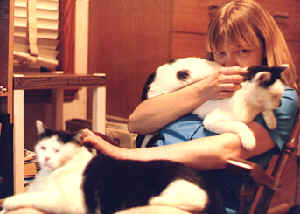 Did these guys really think they could steal my rocking chair?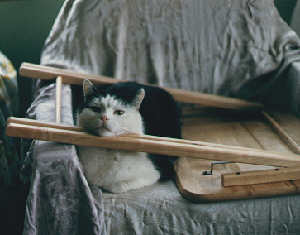 And now for a different slant on comfort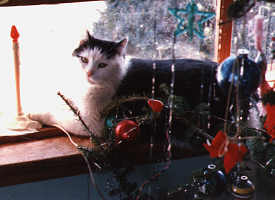 What am I getting for Christmas?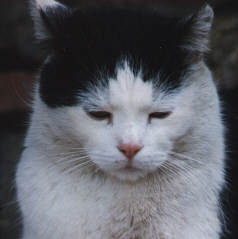 Divine meditation


|Janine| |Maurice| |Tommy| |Mikey| |Maddie| |Angelina| |Tricky| |Katya|

|Home|
|Horses|
|Wolves|
|Ocean World|
|Plant World|
|Web Rings||Awards||Links/Credits|
|EMAIL|

View My Guestbook | | Sign My Guestbook

Created 25.7.99
30.4.01